A Brief History of the Billiard Congress of America and why the 1961 Movie the Hustle played an important role in reviving the sport
What you may not know is that The Billiard Congress of America was established in 1948, with early involvement by players like Willie Mosconi and Willie Hoppe. The objective was to organize the players and promote the sport through qualifying tournaments at the local, regional and national levels in Straight Pool and 3-Cushion billiards (the popular competitive disciplines of the era) and recognize those champions. Organizers were also determined to produce an official rulebook to standardize the sport and help fund the effort; and to involve billiard rooms, retailers and manufacturers in meeting these promotional goals.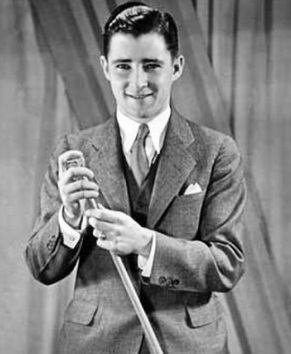 During World War II, a great number of soldiers took up billiards at military camps and the industry expected a tremendous surge in peacetime popularity for the sport. But instead, soldiers generally returned home, got married, started families and built a suburban life. Despite the best efforts of the many constituents of the Billiard Congress of America, the sport fell into a depression in the late 1940s and the entire 1950s. Throughout this period, the association was anchored by its official rulebook and the official recognition of World and National Championships only through Billiard Congress of America sanctioning. In 1961 the movie "The Hustler" was released and single-handedly revived the sport for a few years. The Billiard Congress of America began promoting the US Open 14.1 Championships in 1966, the most prestigious professional event of its time
.Billiard Congress of America Ranking System is uniqiue

The Billiard Congress of America Ranking System is designed to rank male players competing in American tournaments. The ranking events are also used to determine the order in which American players are invited to compete in WPA sanctioned world championship tournaments.
The Billiard Congress of America recognizes that not all players can compete in all ranking events. All players will be allowed to 'drop' one event per calendar year from their rankings. In this manner, players may miss one event per year and not suffer penalties to their rankings. Those players who do attend all events will also benefit in that their worst performance of the year will not be counted in their points total.
This ranking profile was last updated in November 2019
| | | |
| --- | --- | --- |
| Rank |  Fargo Rate | Player |
| #1 | 820 | Jayson Shaw (SCO) |
| #2 | 825 | Shane Van Boening (USA) |
| #3 | 795 | Skyler Woodward (USA) |
| #4 | 808 | Niels Feijen (NED) |
| #5 | 807 | James Aranas (PHL) |
| #5 | 821 | Joshua Filler (GER) |
| #7 | 813 | Ko Ping-Chung (TPE) |
| #8 | 787 | Thorsten Hohmann (GER) |
| #9 | 787 | Miesko Fortunski (POL) |
| #10 | 808 | Alex Pagulayan (CAN) |
| #11 | 767 | Billy Thorpe (USA) |
| #12 | 785 | Denis Grabe (EST) |
| #13 | 817 | Chang Jung-Lin (TPE) |
| #13 | 814 | Dennis Orcollo (PHL) |
| #15 | 804 | Francisco Sanchez-Ruiz (ESP) |
For more information on the BCA go to https://bca-pool.com/