Zhao Xingtong showed no signs of nerves as he powered to a 10-5 victory over the super talented Luca Brecel to be crowned the new Uk champion.
In a final that promised big breaks and plenty of excitement and it definitely didn't disappoint.
The first session was a war of attrition with Xingtong edging it by 5-3 aided by breaks of 61,67,71 and 79.
The second session started with Luca needing to start fast but it was Xingtong who started the evening session with a bang by stroking in breaks of 87 and 120 to move 7-3 ahead. Luca hit back in frame 11 with a break of 64 but Xingtong made a cool 56 in frame 12 to lead 8-4 at the second session interval. A break of 81 by Luca cut the deficit to 8-5 but the majestic Xingtong was not to be denied and breaks of 57 and a match winning 99 wrapped up an incredible victory for this super talented cueist.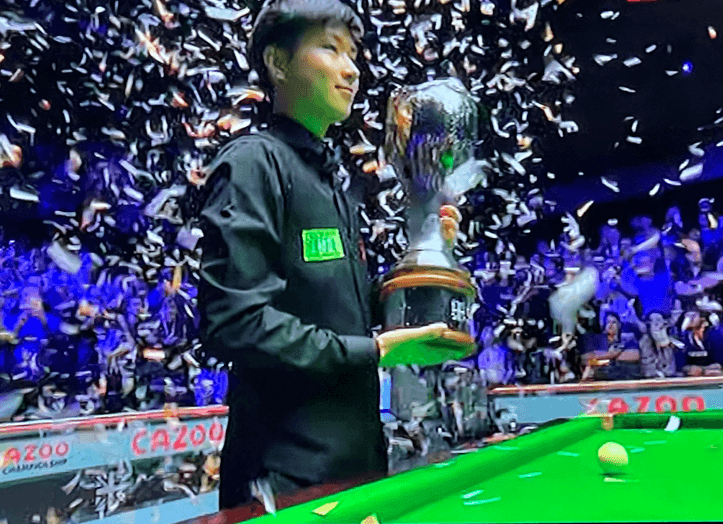 This year's Uk championship was absolutely fantastic and it's great to see a new winner of the tournament and it just shows the strength and depth of the tour now and it bodes well for a positive future.
The great snooker continues tomorrow with the start of the Scottish open. Check out www.howeveryouliketobreak.com for all the results and news from the Scottish open.