With the start of the snooker season yesterday came the welcome return of the World Cup hosted in Wuxi, China. The event began with 24 countries competing made up of teams with easily recognised and less so known names and faces. Now known as the Beverly World Cup, it seems like the other day but factually yesterday also marked 40 years since the great Welsh partnership of Terry Griffiths, Doug Mountjoy and Ray Reardon who won the World Cup for Wales in 1979. How times have changed, no discredit to my snooker heroes but in those days there were only 6 teams taking part and now this has dramatically risen to 24. This is down to the tireless effort of World Snooker and their quest to reveal the talent of more players from varied countries across a global sport.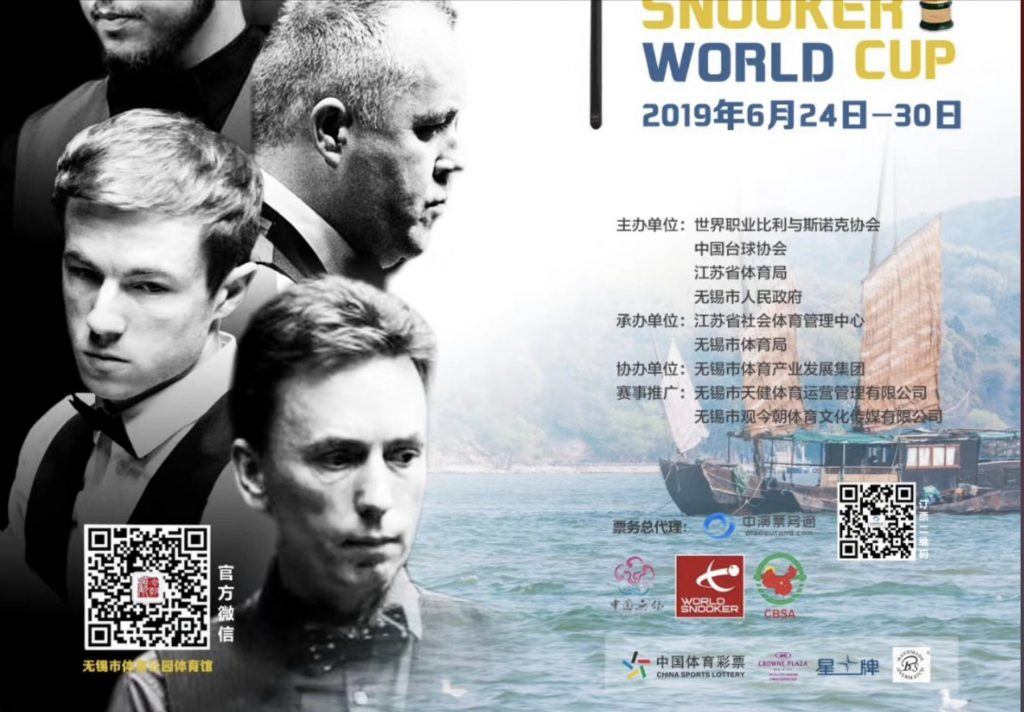 The match between China A and Germany was largely very one sided with the class of Ding Junhui and Yan Bingtao shining through. Germany were frankly flat and weak, a shame because Lukas Kleckers is their best player and is so capable of better. With only one frame to their name, Germany limped away from this match with one point, losing 4-1. China are certainly the ones to watch out for this year with a convincing win also for their B team of Zhou Yuelong and Liang Wenbo with a thumping 5-0 win over Australia. Admittedly Neil Robertson is not taking part but if the brakes are not applied soon, this could be a repeat of the last World Cup when Ding Junhui and Liang Wenbo walked away with the glory.
Ding Junhui

Yan Bingtao
However there are other strong pairings, Jack Lisowski and Kyren Wilson for England who managed to win their first match against Hong Kong, 3-2. Wales also is also dangerous with a dream team of Ryan Day and Mark Williams but also Scotland's John Higgins and Stephen Maguire and the Republic of Ireland's Ken Doherty and Fergal O'Brown plus Mark Allen and Jordan Brown for Northern Ireland. All in all this is a field that has its winners and losers but it may not be the dead cert that makes it through and with so many permutations possible in this competition the field and outcomes are wide open.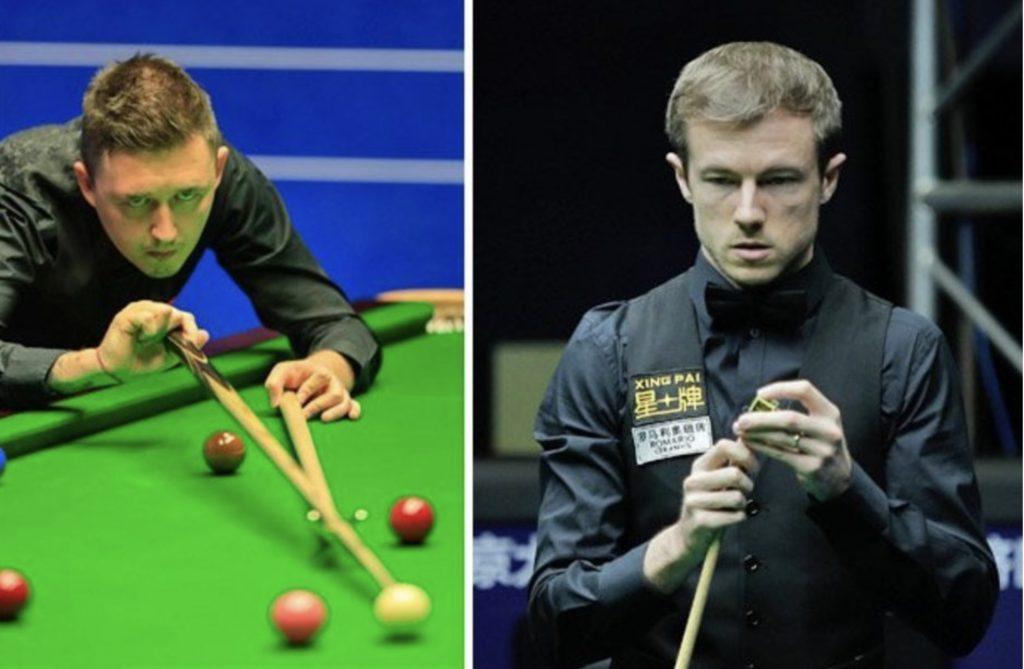 I personally would love to see a lesser known country win or do very well in this World Cup as we need to get more players from new countries into the main tour. However like any World Cup in any sport, let's admire the talent and action from the baize as snooker shows that it is very much alive and kicking across the globe.
Who are the World Cup teams?
Group A
China A: Ding Junhui and Yan Bingtao
Thailand: Thepchaiya Un-Nooh and Noppon Saengkham
Poland: Adam Stefanow and Kacper Filipiak
Austria: Andreas Ploner and Florian Nuessle
Norway: (pictured below) Kurt Maflin and Christopher Watts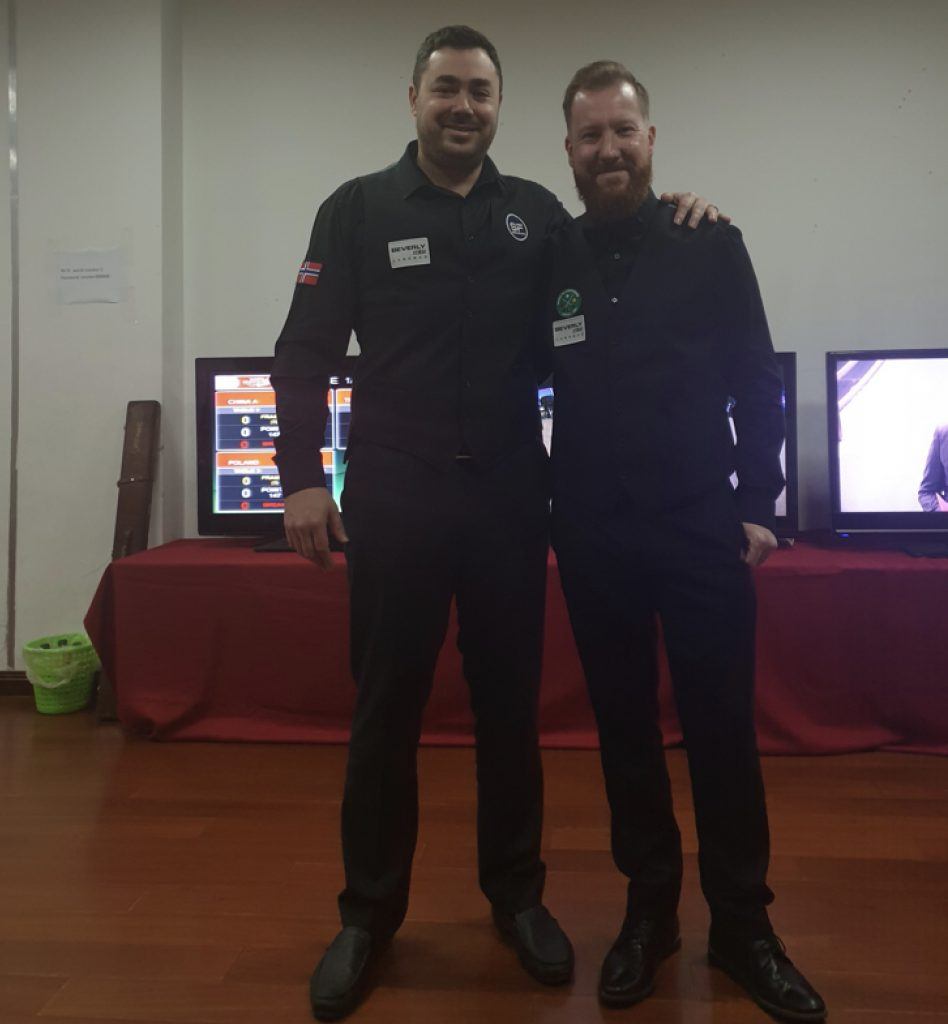 Germany: Simon Lichtenberg and Lukas Kleckers
Group B
Northern Ireland: Mark Allen and Jordan Brown
England: Kyren Wilson and Jack Lisowski
Iran: Hossein Vafaei and Soheil Vahedi
Republic of Ireland: Ken Doherty and Fergal O'Brien
Hong Kong: Andy Lee and Ka Wai Cheung
Saudi Arabia: Omar Alajlani and Ahmed Aseeri
Group C
Scotland: John Higgins and Stephen Maguire
Belgium: Luca Brecel and Ben Mertens
Malaysia: Thor Chuan Leong and Moh Keen Hoo
Israel: Eden Sharav and Sachar Ruberg
United Arab Emirates: Mohamed Shehab and Mohammed Al Joaker
Cyprus: Michael Georgiou and Antonis Poullos
Group D
Wales: Mark Williams and Ryan Day
China B: Zhou Yuelong and Liang Wenbo
Switzerland: Alexander Ursenbacher and Luis Vetter
Malta: Alex Borg and Brian Cini
Australia: Steve Mifsud and Ryan Thomerson
India: Himanshu Jain and Lucky Vatnani
Day 1 results:
Monday, June 24
Grp C Israel 4-1 Malaysia
Grp C Belgium 4-1 United Arab Emirates
Grp C Scotland 4-1 Cyprus
Grp D China B 5-0 Australia
Grp D Switzerland 3-2 Malta
Grp D Wales 4-1 India
Grp A China A 4-1 Germany
Grp A Thailand 2-3 Norway
Grp A Poland 2-3 Austria
Grp B Northern Ireland 4-1 Saudi Arabia
Grp B England 3-2 Hong Kong
Grp B Iran 3-2 Ireland
What is the prize money?
Winner $200,000
Runner-up $100,000
Semi-finalist $60,000
Quarter-finalist $40,000
Last 24 – 3rd Group $22,500
Last 24 – 4th Group $15,000
Last 24 – 5th Group $10,000
Last 24 – 6th Group $7,500
Article by Elliott West