Ronnie O'Sullivan kicked off day 3 with a 4-2 victory over his regular practice partner Stuart Bingham. It was Ronnie who settled the better of the two winning the first frame only for Bingham to hit with a break of 58 to level the match.
Frames 3 and 4 saw O'Sullivan find his break Building form stroking in breaks of 95 and 57 to take a 3-1 lead.
Ronnie had the first chance in frame 5 but missed a routine black off the spot and Bingham swooped in with a break of 63 to close the deficit to 3-2.
Bingham potted a great first red in frame 5 and looked like he had every chance of levelling the match but went into the pack off of the blue and unfortunately potted a red which left Ronnie the chance to win the frame and match and he did exactly that with a break of 50.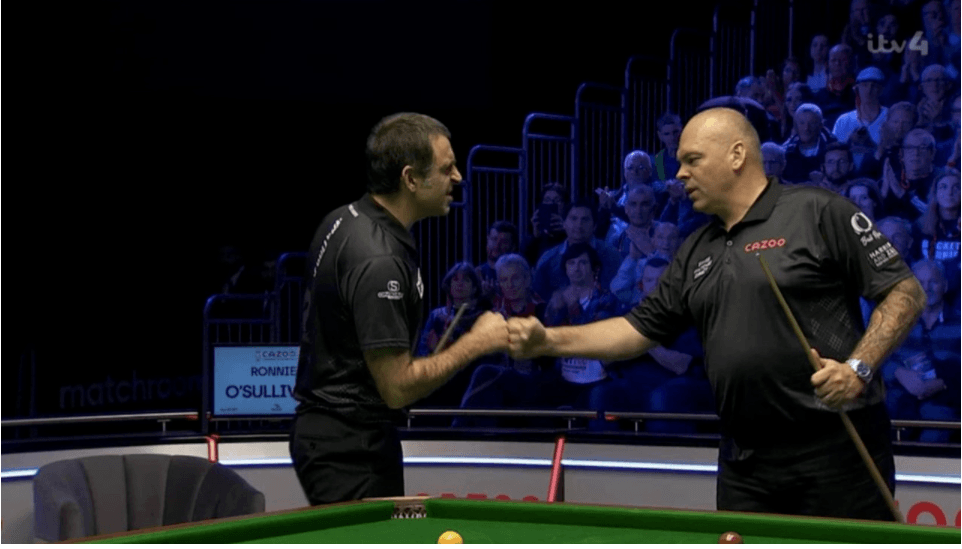 Group stage Ronnie O'Sullivan 4-2 Stuart Bingham
In the afternoon group stage match John Higgins faced Ding Junhui for the right to play Ronnie O'Sullivan in the group final in the evening.
John Higgins raced out of the blocks winning the first frame with a break of 66 but Ding hit straight back by winning the second frame in two visits to level the match. Frames 3 and 4 Ding looked totally in control of the match making breaks of 53 and 54 to take a 3-1 lead but Higgins drew on all his grit and determination to win the next 3 frames and book a group final showdown with his great rival Ronnie O'Sullivan.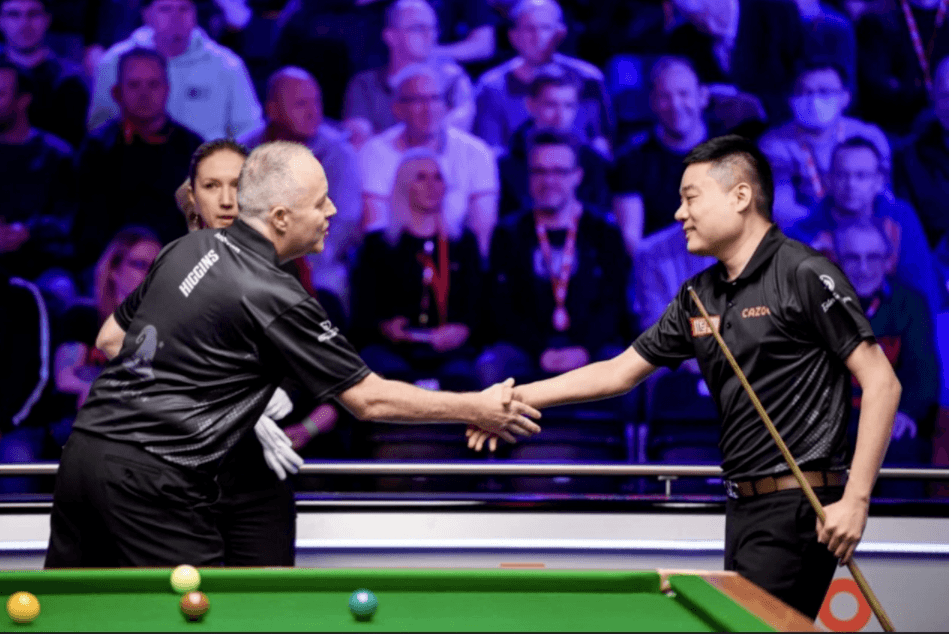 Group stage John Higgins 4-3 Ding Junhui
Group final Ronnie O'Sullivan 1-6 John Higgins
The clash known as El Classico by all snooker fans was another great match to remember as the two greatest players of all clashed for a place in this year's champion of champions.
John Higgins stamped his authority early on with two frame winning contributions to take a 2-0 lead but O'Sullivan roared back with an incredible century to cut the deficit to 2-1. Higgins then went into overdrive by winning a scrappy 4th frame then stroking in a magnificent break of 127 to lead 4-1.
Ronnie was under pressure as Higgins was punishing every mistake he made and frame 6 was no different as O'Sullivan had the first chance but missed a red into the left centre pocket and Higgins punished the mistake with a sublime break of 94 to move within one frame of victory. 
Higgins was simply unstoppable tonight as in frame 7 Ronnie missed on 22 and Higgins once again made a frame winning break of 63 to wrap up victory and a meeting with Yan Bingtao in the semi final.
It all commences again at 1pm tomorrow