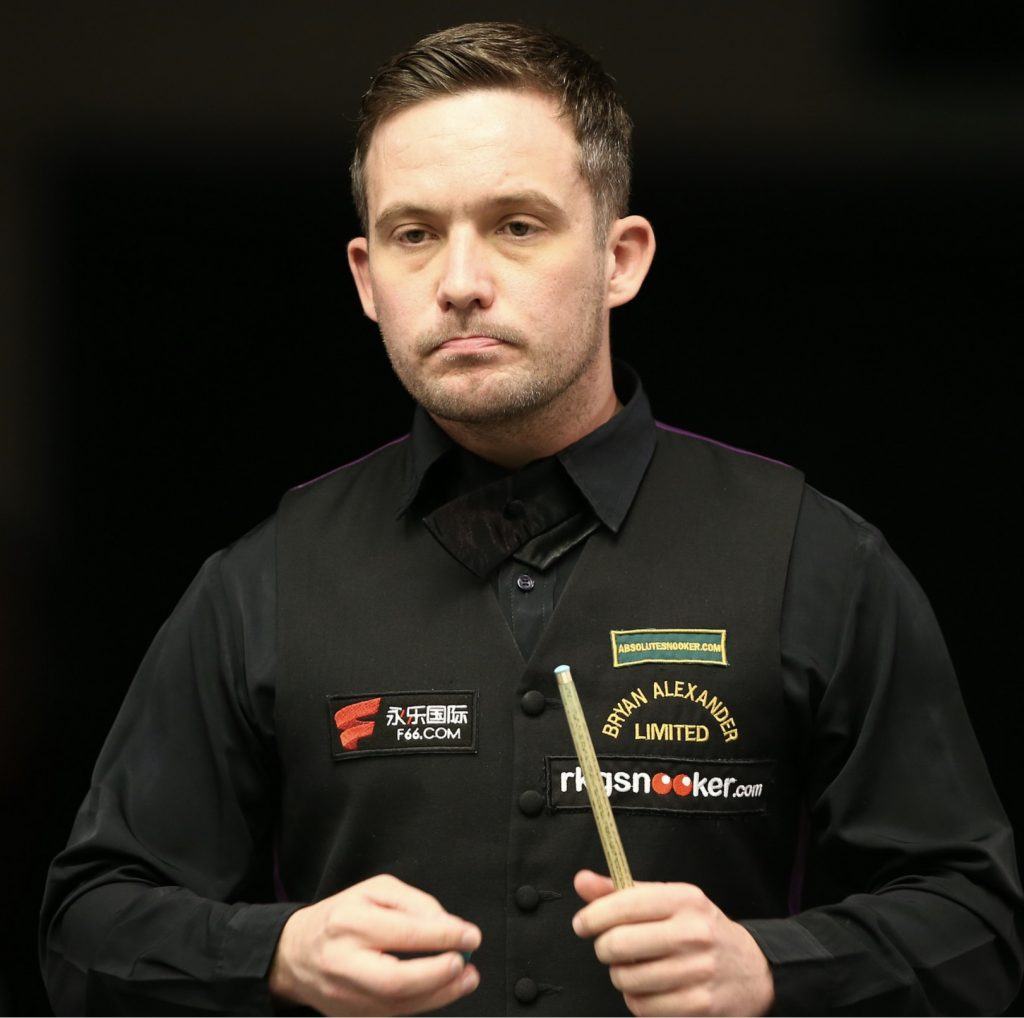 Jamie Jones was until recently an accomplished professional snooker player but unfortunately a mishap crossed his path with an accusation of match fixing. Jones was accused of "throwing"several matches and his case was subsequently brought before the disciplinary committee. Following a review of the case Jones was cleared, exonerated from the charge of match fixing but was found guilty of failing to report a corrupt approach, a charge that he freely admitted at the start of the hearing. However, Jamie was given a 12 month ban in October 2018, has had to adjust to life without snooker and also dropped off the tour naturally due to ranking points.
The Welshman has suffered as a result and has failed to pick up a cue since. The strain on his family and his mental well-being has been immense, causing Jones in the early days not wanting to get out of bed and not wanting to watch his beloved game on the television. He has subsequently had to earn a wage by other means, being persuaded by his close friends to apply for a job on the local council. Jamie is clearly sorry for any offence he caused and has taken the punishment on the chin but it clear from his interview at the bottom of this blog with my friend Curtis Braithwaite, that he has become s shadow of his former self and there will be a long road to recovery ahead.
Jamie is clearly a skilled player and I have long seen him as a multi-tournament winner and his snooker CV proves this. Jones came to snooker at an early age, achieving his first 147 at just 14 and repeated the magical break again as a professional in the Paul Hunter Classic in 2018 against Lee Walker. He has also gone deep in certain tournaments, including a semi-final finish in the Australian Goldfields Open and a quarter final of the World Championship.
Jamie's ban came with an additional sting in its tail with the man from Neath being told that wouldn't be able to compete in the Q School qualifying process that took place earlier this month. This in theory gives him an 18 month ban as he will not be able to compete as a professional until the 2020/21 season. This must have been a bitter pill for Jones to swallow and has rained further on a parade that he hoped may have had an earlier dry spell. Snooker is an arduous game at the best of times and so a cruel hand helps no struggling player, especially one that is suffering from punitive action.
I strongly believe that Jamie will see the light at the end of the tunnel and play as a professional again. Jones is clearly too good to not be on the tour and yes he will face an uphill struggle when he gets to compete in the Q School again, but with a clear mindset and natural talent, his goals will be achieved of obtaining a professional tour ticket and the chance to stay on the tour for many years providing he can maintain his ranking points. As they say "you can't keep a good man down for too long!".
Article by Elliott West