Bingtao came through a 4-1 winner against former champion of champions winner Shaun Murphy. An out of sorts Murphy made a string of errors in a match he'd quickly like to forget. The reigning Masters champion Bingtao fired in breaks of 78, 88 and 96 to claim another confidence boosting victory.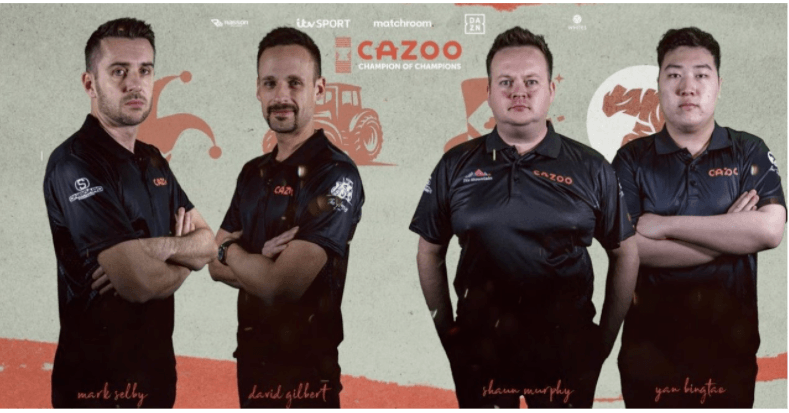 Group stage results 

Mark Selby 4-3 David Gilbert
Yan Bingtao 4-1 Shaun Murphy 
Group final Mark Selby vs Yan Bingtao 

Yan Bingtao known as "The Tiger" had recently beaten Mark Selby in the English open last 16 and Selby was desperate for revenge as he chases champion of champions glory for the first time. 
The first 4 frames of the group final were shared as both players settled quickly, frame five was a sore one for Selby to lose as Bingtao fluked a red and made a break of 76 to take a 3-2 lead. In frame 6 Bingtao left Selby an early chance of a long red but Selby missed it and Yan punished him to lead 4-2.

Mark Selby never backs down from a challenge and stroked in a magnificent break of 132 to close the deficit to 4-3 but Bingtao is made of equally stern stuff and responded with an excellent break of 140 to move within one frame of victory and wrapped up a 6-3 victory with a break of 78 and will now face the winner of Ronnie O'Sullivan's group which kicks off tomorrow afternoon.
Mark Selby 3-6 Yan Bingtao 
It all continues tomorrow at 1pm