So as we reach the final phase of this tournament, we now know who the runners and riders will be who have the opportunity to capture this Chinese crown. Some players like Bingtao, Higgins and Lisowski have fallen by the wayside and with Neil Robertson losing to Shaun Murphy in a decider, it seems likely that the drama in China hasn't subsided quite yet. With the cream of the crop on show, it was a tough ask for Gary Wilson to slay Selby as he is known to dig in deep in a match and rarely leaves without being prised from the table. We know that Gary Wilson is oozing with talent and his moments came when he nearly got to the final of the World Championship earlier in the year. In the match itself both players proved that they were not prepared to give up this journey without a fight and like so many of these matches this week was on the day, all down to a deciding frame. Perhaps this is another example of an expert playing his protégé. Clearly Wilson has evolved as a player but like so many was just pipped at the post by Selby in an 11 frame thriller. Here is the match for you to enjoy…..
Elsewhere in the auditorium Judd continued his mission to reach this year's final and in Tom Ford he faced a tricky opponent. This was a game of two halves and Ford managed to control the Trump factor quite well but when you play Judd you have to kill frames off and if you don't, the Juggernaut will pounce on you. On the day, Ford reached the halfway mark of three frames but couldn't stop the Trump onslaught, Judd is clearly at the top of his game and his World Championship victory and new number one spot, has sent this player into a great winning streak and one that seems unlikely to end anytime soon. Trump came through a 6-3 winner but will need to step up a level on that performance to get the better of Mark Selby.
Mark Allen continued his quest to retain his International championship title with a hard fought 6-3 victory over Ding Junhui. Allen is showing tremendous resolve in this tournament and will now face his close friend Shaun Murphy in the semi finals.
The other quarter final match was a tussle between former world champions Graeme Dott and Shaun Murphy. This match always looked like being a close affair and it didn't disappoint as the first 8 frames were shared. Both lads will feel frame nine should of been theirs but it was Murphy who held his nerve to win it on the final black to lead 5-4. Murphy sealed victory in frame 10 with a sublime break of 106, Its refreshing to see Murphy back to somewhere near his best and surely this confidence boosting run of results will see him back in the winners enclosure sooner rather than later.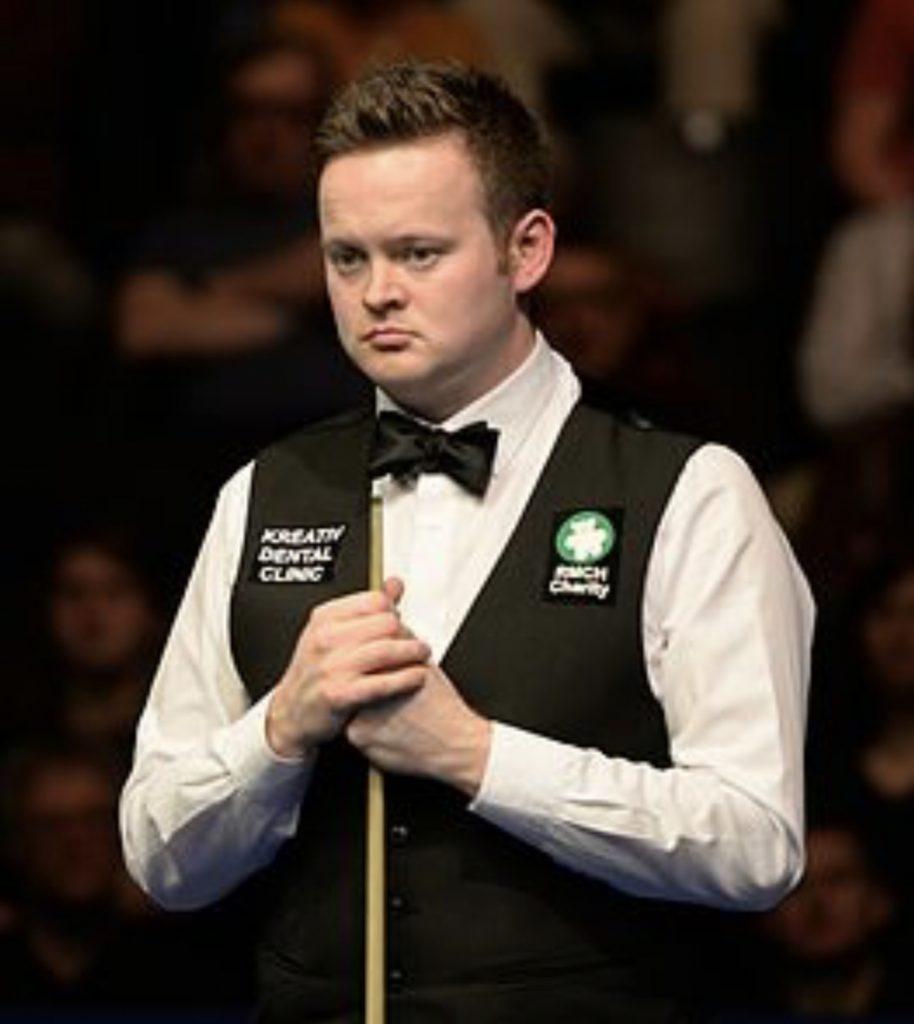 The final four…….
Best of 17 semi finals
Mark Allen vs Shaun Murphy
Mark Selby vs Judd Trump