Mark Selby claimed his first ranking title in over a year after beating David Gilbert with a dazzling display in the final of the English Open in Crawley.
After a frustrating 24 months where inconsistency has crept into his previously rock-solid game, Selby finally found the form he has been searching for with a flawless display of snooker that included a host of big breaks and left Gilbert chained to his chair for much of the match.
The damage was done in the opening session on Sunday afternoon, Selby barely making an unforced error as he reeled off breaks of 88, 68, 79, 85, 130 and 97 to evoke memories of his golden run between 2014 and 2017 where won the World Championship three times in four years.
Gilbert did manage a century of his own, a break of 101 in frame six, but that would be his only moment of cheer in one of the most-sided ranking finals in recent memory as Selby put himself on the cusp of victory by building an almost unassailable 7-1 lead going into the evening session.
Faced with a mountain to climb, Gilbert came out fighting when play resumed and would have hoped he'd done enough to win the first frame of the night when opening up with a break of 51.
However, Selby produced more granite snooker to steal the frame on the colours before closing out the match in much the same manner as he had played the rest of the final, knocking in another immaculate century to take him over the winning line and seal his return to winning ways.
Selby told Eurosport afterwards: "Unbelievable. It's been a long time, probably 12-15 months since I won my last tournament.
"It's been tough. I've obviously been second guessing myself for the last year, thinking 'am I doing everything right, do I need to change anything? but all my close family and friends told me to carry on believing and thankfully I did.
"I got off to a great start and that settled the nerves even more. It's fantastic.
"To play Dave in a final was an absolute privilege. In my eyes it's only a matter of time until he wins one – you can't be as good as him and not win tournaments."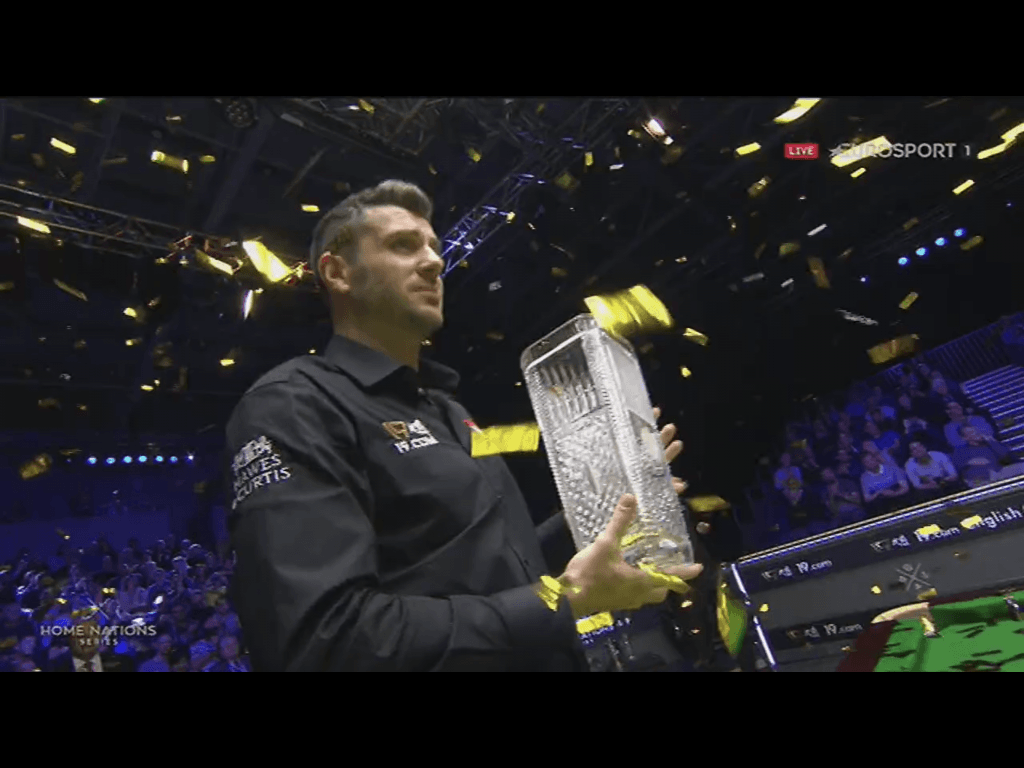 Here is the final in full for you to enjoy……