As players assemble in Daqing to compete for the International Championship, I will be spending the week giving you highlights and analysis of some of the televised matches. This tournament is the start of the heart of the season with every player bar those who didn't get through the qualifying stage, battling it for the famous jug trophy and a reward of £175,000 for the victor. First up was the World Champion Judd Trump against Jordan Brown in a carry over match in what the Chinese describe as the "oil city". Brown ranked 80 in the World rankings and who fell off the tour in 2009 after only just becoming a professional player and has only just regained his place via the Q School last year. Judd was always favourite for this match and had his eyes on a clear win with a target of reaching the quarter-final stage, a progression that would be rewarded with becoming number one in the rankings.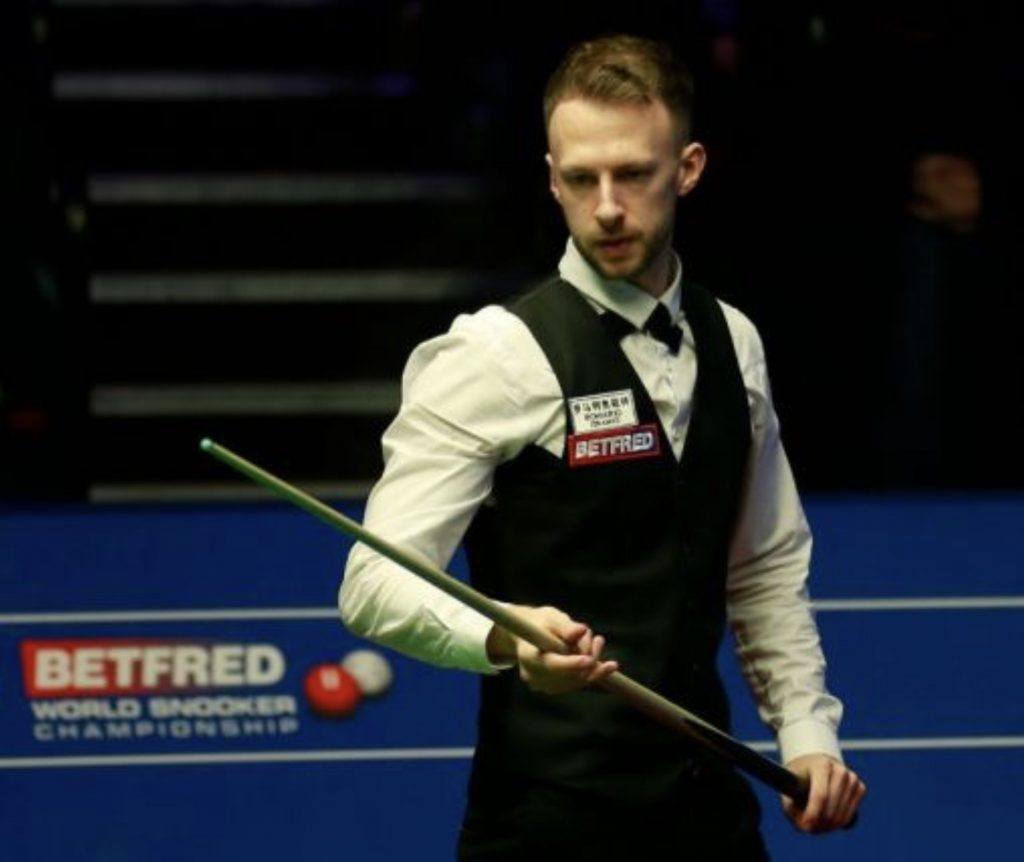 No one could discredit Jordan Brown from this match as fans will know that his ranking doesn't reflect his true ability. To get through the Q School alone deserves a round of applause. An early mistake by Brown let Trump in with Judd displaying his finesse again on the baize. However he was only able to amass a break of 24 after losing position after potting the black. After a protracted safety battle, reminiscent of Ray Reardon's style of play, Judd got back in and Brown was left glued to his seat with his opponent gaining a 93 break and Jordan left with a lot to think about after not potting a ball in the frame, 1-0
In the second, Judd again got in again on a table that played comfortably. Perhaps that is because different table fitters are used for these Chinese tournaments. Whatever the true science, Trump glided around the table like an ice skater and compiled an impressive break of 131 and keeping Jordan frozen off the table. Just a joy to watch Judd play for fans in the auditorium and watching on television screens. Poor old Jordan Brown didn't get a look in!, 2-0
In the third frame, Jordan potted a glorious long red after a lengthy period in the snooker wilderness but only managed a break of 11 and Trump got in with a similar long red. His precision play parting the reds with ease, devastating and faultless. Another nail in Jordan's match with a break of 100. Brown must have been thinking that Judd was unplayable.
In the fourth frame, history repeated itself with Trump potting the first available red but only got a break of 6 but most importantly was keeping his opponent under the cosh. A rare error from the champion let Jordan cut back a red to the corner pocket but could only get 33 points. Trump would be a great chess player because like a chess move, he knows what he is going to do even before he strikes the cue ball but saying that he broke down on 40 after rattling a red on the jaws of the pocket. After a safety battle, Jordan got a double kiss on the green as he attempted it and a cut backed brown failed to enter the pocket as Trump missed his chance at stealing the frame and Jordan killed off the frame with a great black, 3-1 Trump.
In the fifth frame,Trump got in first and went for the jugular into the pack and nearly took it with 63 but a missed black stopped him from passing the winning line. Brown then became fluent and killed off the frame with a 65 break, 3-2 Trump. Trump then came back in the next and punished Brown for his resurgence, taking the frame with 102, 4-2 Trump.
In the seventh frame Jordan made an impressive 65 break without cleaning the table, a break the frame and made it 4-3 with Brown nipping at Trump's heels. However Judd wasn't having any of it and took the frame with 101 making it 5-3. Judd then sealed the match win with a 81 break. An impressive performance by Judd Trump and puts him in good stead for clinching the title.
Elsewhere Yan Bingtao, the Riga Open victor, made light work of Alfie Burden with Burden getting very little chances of getting a rhythm going. Alfie is a great player and this match certainly didn't do him justice but Bingtao is lethal when in form and with a trophy under his belt, Yan killed off the match with a 6-1 win. Ding Junhui drew Simon Lichtenberg and made the Chinese player work for his money but Ding missed the yellow from a snooker and let Lichtenberg win the frame, 5-4. A snooker left Ding in trouble and Simon, 93 in the rankings and from Berlin, took the match to a decider, 5-5. A plant off a red in the next let the German in but broke down letting Ding play a long red but scrappy play continued and after a bad miss by Lichtenberg on the black left to Ding to take frame and match. Experience won Ding the match and he will have to improve if he he is to go further in the tournament. A good fight by Simon Lichtenberg who was 4-0 down in the match.

John Higgins also had a scare from an unknown 15 year old, Chinese player, Wu Yize who took the match to the wire but Higgins squeaked through in the decider winning 6-5.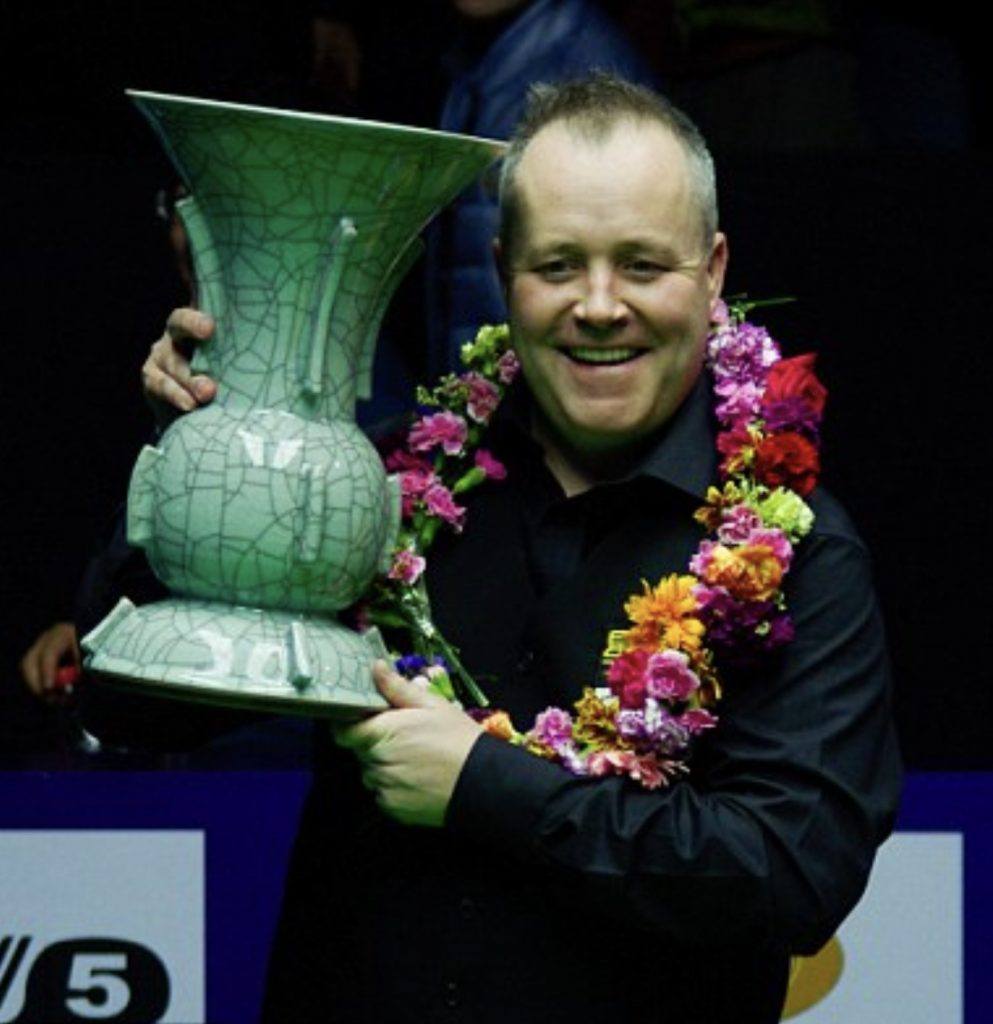 Norwegian number 1 Kurt Maflin slept through his alarm and was docked the first frame against Ryan Day but still managed an excellent 6-4 victory.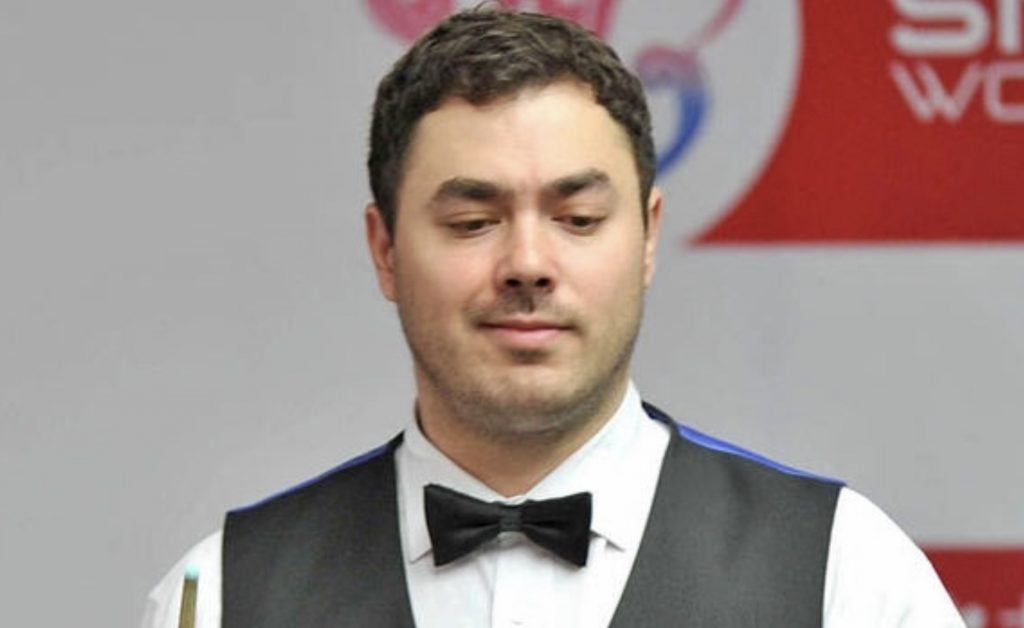 Kurt narrowly missed out on his first ranking event final last week in Riga but he continues to impress and will be fully focused and hopefully on time for his match against Ali Carter on Tuesday.
Here is Kurt's excellent victory over Ryan Day for you to enjoy…..