Jordan Brown is not an instantly recognisable name in snooker but in recent months is becoming a rising star. Having been on the main before between 2010-11, the 31 year old lad from Antrim in Northern Ireland was only to last one season on tour before dropping off and so had to regain his place by working his way through the infamous Q School recently.
Jordan is the regular practice partner of Mark Allen and paired Allen in this year's World Cup, having a very good run. Nicknamed "Bomber Brown", his best  achievement so far has been a last 32 place at the Paul Hunter Classic and the English Open in 2018. He has also won the Northern Ireland Amateur Championship on four separate occasions, 2008, 2009, 2017 and 2018 with runner prizes in the same event, four times too.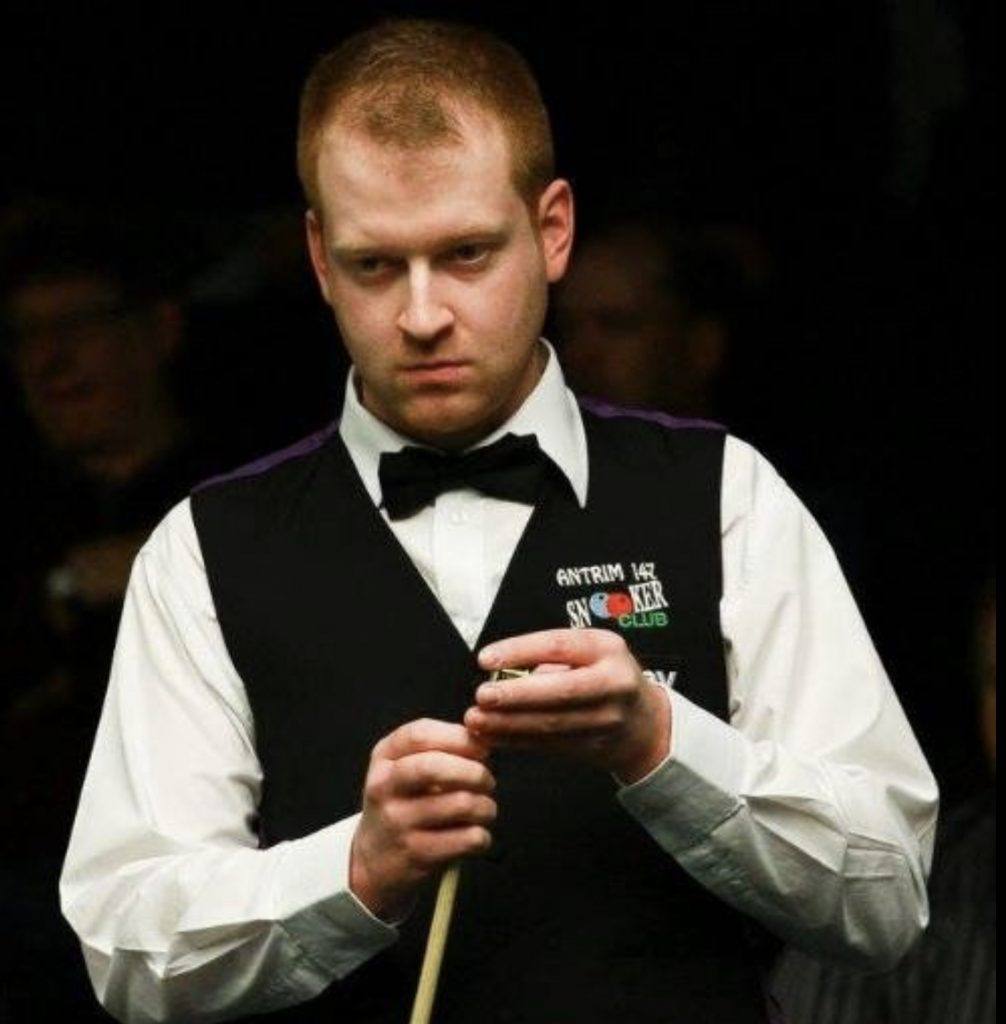 Perhaps the fact that is so impressive so far is that he didn't gain his place easily at Q School and initially lost to Jak Jones in the final round of the first event. He then played against and beat Andy Hicks and Jamie Cope before securing his place on the tour via the second round. Although only 81 in the current rankings, Jordan has already amassed 12 career century breaks and has a high break of 136, achieved in 2010 in a PTC event.
He also made Judd Trump hot under the collar when he achieved a 3-6 loss against Judd in the recent International Championship in Daqing, China.
Here is that exciting clash with Judd Trump for you to enjoy….
"The most exciting news is that in the China Championship qualifiers in Barnsley last week, Brown qualified by taking down a top eight player. This was of course Stuart Bingham, who had had little success in qualifiers this season, only making it through one out of four qualifiers. On this occasion, Bingham took a hard knock and was beaten by Jordan comfortably. 5-3. Brown has had a tough run so far with draws against Mark Williams and Judd Trump I feel his gigantic form is largely down to a surge in personal confidence, knowing that he can beat anyone on the tour if his mental attitude and form can endure".
"After the match I went back to my hotel room and thought that I hadn't done much wrong. I played a couple of bad safeties and you just can't leave Judd any sort of long pot with the form he is currently in. I felt like a result was coming very soon, so I am over the moon to get one against someone like Stuart".
The fact that match was on TV helped me. It has given me a lot more confidence playing in front of the cameras. I am at ease in the qualifying venues and in a bit of a comfort zone there, so to get that experience on TV was great."
Brown also admits that he is not a keen flyer but has got used to it. By frequently flying, he feels that he will be able to conquer the jet lag demons and adjust to the play of overseas and European events. Also as a player, he is able to soak up the sun and cultures that he can fly to mainly because of privileged position in a sport that he clearly loves. Expect to see a lot more of the Irish player in future years. The calibre and skill is definitely there but Jordan needs to become the finished article and only time, patience and an inspirational can achieve this.
Here is Jordan's victory over Stuart Bingham for you to enjoy……